foodinc in FoodNZ


16 February 2016

The February/March issue of Food New Zealand magazine featured an overview of providers of Food Safety, Analytical and Consulting Services. The foodinc article highlights the services of the independent consultants, and introduces Lesley Steeples asa recent new member.



Foodinc - food industry consultants (FoodNZ article)

---



The low-down on Health Claims and Health Star Rating for oils and fats


8 December 2015

This article addresses how the new health star ratings (HSR) and upcoming health claim changes in the AusNZ food standard code impact oils and fats. The results in the table show that there is a wide range of choices on "healthiness" from the lowest 1/2 star for salted butter, up to the highest 4 1/2 stars for hazelnut and canola oils, and lots of choices in between. It also explains why vegetable oils or fats won't be able to make cholesterol claims any more.
By Anny Dentener-Boswell.
- First published in the October/November 2015 issue of Food New Zealand.



The low-down on Health Claims and Health Star Rating for oils and fats

---



Foodinc and The Foodbowl


9 June 2015



Foodinc's consultants are Food Innovation Network independent food consultants to the Foodbowl and the other Food Innovation Network facilities throughout New Zealand.

We welcome your inquiries as to how we can assist with concept sample production and commercialisation of your product concepts at the excellent facilities available through the Food Innovation Network. Alternatively, we also assist with other technical requirements associated with food manufacturing.

www.foodinnovationnetwork.co.nz/location/foodbowl

www.foodinc.co.nz


---



Foodbowl Open Days


11-12 March 2015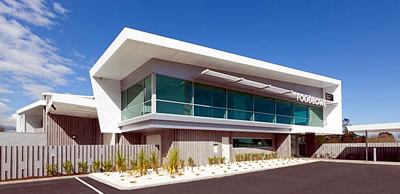 Thank you to all visitors to our stand in the marquee at the Foodbowl Open Days and to those that placed their business card into the Weetbix tin for our lucky bottle of Villa Maria Reserve Pinot Noir wine draw.

Our lucky winner is Simon Wilkinson, Sales Director, Clear Facilities Limited.

Foodinc's consultants are Food Innovation Network independent food consultants to the Foodbowl and the other Food Innovation Network facilities throughout New Zealand.

Jan, Martyn and Marion assisted the Foodbowl team by operating processing equipment for the Open Days - Xenos bottling line, Clextral extruder and Rheon co-extruder respectively.

www.foodinc.co.nz


---



New website launched


16 Jul 2012
foodinc's brand new website, launched today, is designed to help prospective clients better understand the wide range of skills and experience available from the group's nine independent food industry consultants.

All are senior food technologists with many years of experience in the New Zealand food industry, and in some cases with international experience, each a highly respected expert in his or her field.

Their combined expertise is an unequalled resource for food manufacturers, retailers, exporters and importers - the new site endeavours to help users identify the exact kinds of technical support that foodinc can provide, and to help identify who is the best foodinc consultant for the job.

www.foodinc.co.nz


---



Reformulating for Front Of Pack labelling


16 Jul 2012
A presentation to the NZIFST annual conference in Hamilton, 27 June 2012, by Anny Dentener-Boswell, ADECRON Food Tech Consulting:


Reformulating for Front Of Pack labelling