Meet our newest FoodInc member Cameron Russell.


22 December 2020 Cameron has over 35 years of wide ranging engineering experience working in the New Zealand food industry. He is a skilled and competent Project Engineer and Project Manager, who has proven himself for turning ideas into reality. His areas of expertise include Project Design, Procurement, Site Supervision, Commissioning and hands-on Management of multi-disciplined Capital Projects. Recent and past consulting clients include ecostore, Suntory Coffee, L'affare, Cerebos Gregg's, Lion Dairy & Drink Pty, Mainland Products, Groenz. Past Employers: Cerebos Gregg's, Beca Food & Beverage, Pastoral Foods, New Zealand Dairy Board.



more...
---



Change in FoodInc membership:


22 December 2020 After many years in the NZ food industry as the top oils and fats specialist Laurence Eyres has decided to hang up his consulting hat and withdrawn from the FoodInc consultants group. But fear not, he will still be actively involved in the Oils & Fats area such as contributing to Food NZ with his regular bimonthly 'hot news' reports as well as more in depth articles, often in combination with other writers, analysing and challenging. He is also keeping active as chairman of the Oils & Fats branch of the NZIC, playing golf and contributing any way he can to his local community.


---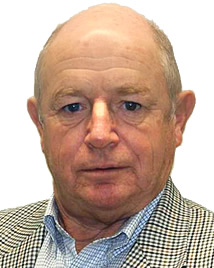 Gary Broome passed away 14 March 2020


14 March 2020

Longstanding FoodInc member Gary Broome passed away on Saturday 14 March 2020 after a long brave battle against cancer. FoodInc members acknowledge the loss of his expertise and his contributions to the Food Industry, both in NZ and in many countries overseas as well.


---



David Lowry establishes regional section of European Hygienic Engineering Design Group (EHEDG)


29 April 2019

David Lowry, member of FoodInc has taken the initiative to establish a regional section of EHEDG for New Zealand, based on his assessment of a food safety need and resource gap in the New Zealand food industry and its supply chain. EHEDG is short for the European Hygienic Engineering Design Group (EHEDG) founded in 1989 in the Netherlands as a not-for-profit consortium of equipment manufacturers, food producers, suppliers to the food industry, research institutes, universities, public health authorities and governmental organisations. It's mission to enable safe food production by providing guidance as an authority on hygienic engineering and design. The local section was formally established at the plenary meeting of the EHEDG World Congress in London in late November 2018. David would be delighted to hear from you regarding becoming a member and/or participating in committee functions. See the article here published in February/March 2019 issue of Food New Zealand.



Regional Section of EHEDG established for New Zealand

---



Ensure the safety of your process water


9 March 2018

This article addresses how to manage the safety of water used in food processing. While most of us take water for granted thanks to improvements in public health over the past century, as a food processor that would be a dangerous thing to do. We require good quality water for a range of operations, including washing, blending or mixing, cleaning, ice making, steam production and product transportation in-process. To assure food safety, we must operate within a framework based upon sound science that ensures water quality, and optimises its use. Written as a collaboration between several FoodInc members, it was first published in the February/March 2017 issue of Food New Zealand.



Assuring water quality and safety in food processing

---



foodinc in FoodNZ


16 February 2016

The February/March issue of Food New Zealand magazine featured an overview of providers of Food Safety, Analytical and Consulting Services. The foodinc article highlights the services of the independent consultants, and introduces Lesley Steeples asa recent new member.



Foodinc - food industry consultants (FoodNZ article)

---



The low-down on Health Claims and Health Star Rating for oils and fats


8 December 2015

This article addresses how the new health star ratings (HSR) and upcoming health claim changes in the AusNZ food standard code impact oils and fats. The results in the table show that there is a wide range of choices on "healthiness" from the lowest 1/2 star for salted butter, up to the highest 4 1/2 stars for hazelnut and canola oils, and lots of choices in between. It also explains why vegetable oils or fats won't be able to make cholesterol claims any more.
By Anny Dentener-Boswell.
- First published in the October/November 2015 issue of Food New Zealand.



The low-down on Health Claims and Health Star Rating for oils and fats

---



Foodinc and The Foodbowl


9 June 2015



Foodinc's consultants are Food Innovation Network independent food consultants to the Foodbowl and the other Food Innovation Network facilities throughout New Zealand.

We welcome your inquiries as to how we can assist with concept sample production and commercialisation of your product concepts at the excellent facilities available through the Food Innovation Network. Alternatively, we also assist with other technical requirements associated with food manufacturing.

www.foodinnovationnetwork.co.nz/location/foodbowl

www.foodinc.co.nz


---



Foodbowl Open Days


11-12 March 2015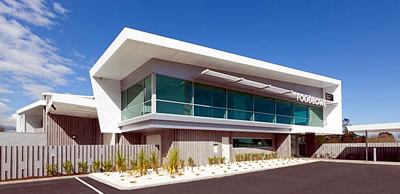 Thank you to all visitors to our stand in the marquee at the Foodbowl Open Days and to those that placed their business card into the Weetbix tin for our lucky bottle of Villa Maria Reserve Pinot Noir wine draw.

Our lucky winner is Simon Wilkinson, Sales Director, Clear Facilities Limited.

Foodinc's consultants are Food Innovation Network independent food consultants to the Foodbowl and the other Food Innovation Network facilities throughout New Zealand.

Jan, Martyn and Marion assisted the Foodbowl team by operating processing equipment for the Open Days - Xenos bottling line, Clextral extruder and Rheon co-extruder respectively.

www.foodinc.co.nz


---



New website launched


16 Jul 2012
foodinc's brand new website, launched today, is designed to help prospective clients better understand the wide range of skills and experience available from the group's nine independent food industry consultants.

All are senior food technologists with many years of experience in the New Zealand food industry, and in some cases with international experience, each a highly respected expert in his or her field.

Their combined expertise is an unequalled resource for food manufacturers, retailers, exporters and importers - the new site endeavours to help users identify the exact kinds of technical support that foodinc can provide, and to help identify who is the best foodinc consultant for the job.

www.foodinc.co.nz


---



Reformulating for Front Of Pack labelling


16 Jul 2012
A presentation to the NZIFST annual conference in Hamilton, 27 June 2012, by Anny Dentener-Boswell, ADECRON Food Tech Consulting:


Reformulating for Front Of Pack labelling