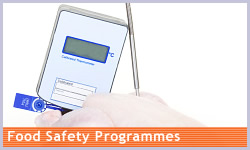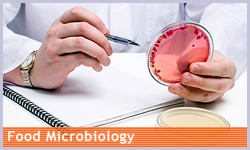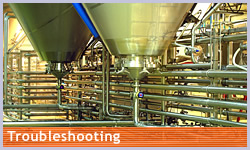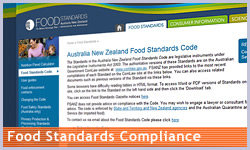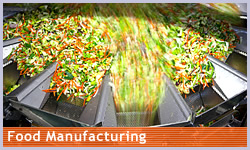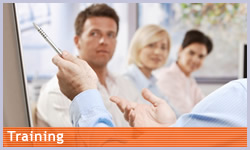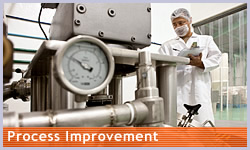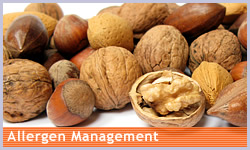 David Lowry
Microbiology, Food Safety, Hygiene and Sanitation Consultant
Food Safety, Risk Evaluation, Hygienic Design, Microbiological Troubleshooting, and Sanitation Program Consultant

David has 40 years' experience in the NZ and global food industry with a primary focus on microbiological quality and safety of food manufacturing operations. David has worked closely with food professionals and regulators across all industry sectors, with special focus on red meat, seafood, poultry, produce, dairy, RTE foods and bottled water operations. He has strong expertise in pathogen and shelf-life troubleshooting, and particularly the importance of hygienic design and effective hygiene programs in food quality and safety. He has an extensive suite of training materials from microbiological understanding to process hygiene design and hygiene program development.

His clients range from new business ventures to mature operations providing risk evaluation or full risk assessment of manufacturing processes, and troubleshooting when microbiological issues arise.


Services offered

Food Safety & Quality Management

Microbiological risk evaluation and management expertise in the red meat, seafood, poultry, produce, dairy, RTE food and beverage sectors
Highly experienced trouble-shooter of microbiological food safety and food shelf-life issues, with in-depth knowledge of Listeria and E. coli issues in the protein industries
Hygienic design - risk assessment and guidance for both new and existing plants re food safety management
In-depth expertise in design of hygiene and sanitation programmes, development of SSOP's and practical implementation
Design of allergen hygiene programmes and verification systems
Training packages adaptable to all levels and sectors of the food industry on microbiological considerations, hygiene principles and data interpretation
Food safety and Quality System guidance and overview - FSP, RMP, HACCP, GHP and process specific analysis
Validation and verification of process hygiene interventions and cleaning and sanitation programmes
Design of hygiene sampling programmes relative to risk management and compliance requirements
Food Manufacturing & Process Improvement
Microbiological process risk assessment addressing both food safety and food quality considerations within the context of HACCP guidelines
Guidance / recommendations for critical hygiene facilities, cold aseptic fill and hot fill technologies for processes manufacturing RTE foods.
Analysis and functional support re facility and equipment hygienic design addressing both new plant and plant re-design to mitigate food safety and product quality risks
Process efficiency audits and recommendations for improvement through new technology or re-design
Hands-on and classroom-based training programmes for operators, engineers, QA and management
Business Development & Management
Project leadership for operational projects driven by food safety and quality outcomes
Guidance on regulatory requirements for new or current markets
Assistance with selection, trial, evaluation and verification of anti-microbial technologies for shelf-life extension and/or food safety objectives
Leadership / guidance on HSNO set up and compliance requirements for facilities
Qualifications & Experience
MSc - University of Otago
HSNO Approved Handler - Class 2,3,5,8,9
Fellow New Zealand Institute of Food Science and Technology (FNZIFST)
Member International Association of Food Protection (IAFP) / Secretary of NZAFP
Member of European Hygienic Engineering Design Group (EHEDG) / President of NZ Regional Branch
12 years - Senior Microbiologist at Meat Industry Research Institute of NZ (MIRINZ): Fundamental and process-related microbiological research for the meat industry and other aligned protein sector industries, mainly addressing key pathogens, spoilage profiling and predictive modelling and direct technical support to process operations.
5 years - Technical Manager Ecolab NZ: Direct technical support to the Sales Divisions, Manufacturing Operation and Customer base for global and local hygiene and sanitation products and programmes. Achieved ISO-9001 and HSNO compliance for the Company and subsidiary operations
3 years - Group Leader International F&B R&D Ecolab: Management of the international global R&D support function for Ecolab subsidiary companies based out of St. Paul Minnesota.
3 years - Ecolab Food Safety Scientist Asia Pacific: Development of core food safety support functions in the region with particular focus on China for the Beijing Olympics.
13 years - Ecolab F&B Business Development Manager / Technical Support Specialist Manager: Strategic development and introduction of new hygiene and sanitation technologies for the food industry with particular focus on direct support to field implementation and resolution of quality and food safety issues across all food sectors.
4.5 years - Managing Director Lowry Food Consulting: Delivery of food safety and hygiene technical services to the food industry utilising both past experience and up-to-date knowledge.
Back to the top
David Lowry
Microbiology, Food Safety, Hygiene and Sanitation Consultant.
Location: Katikati, BOP

Address:
21 Baigent Place, RD1,
Katikati

Mobile: 021 569 447
Email: dave@lowryfc.co.nz